Dear Students,
The institute is closed till April 14th due to the complete lockdown to counter the COVID19 virus spread. Aspire Ias has come up with many initiatives to help its students and other IAS Aspirants.
We work to promote the culture of Padhega Bharat, Badhega Bharat by providing FREE lectures of :
Other Online Classes by Director sir:
TESTIMONIALS
---
Nandini K R
AIR – 1, CSE- 2016
Well begun is half done!! And I owe this coveted success to Ankit Sir & the foundation batch which I joined here. Ankit Sir is a very dedicated faculty, who has a unique style of teaching, may it be classroom, test series, crash courses, etc. he makes you work, and work hard. And the achieved success is a result of all the good work done. Nandini K R

Vinod Duhan
AIR – 74, CSE- 2017
Abhinav Chouksey
AIR – 143, CSE- 2017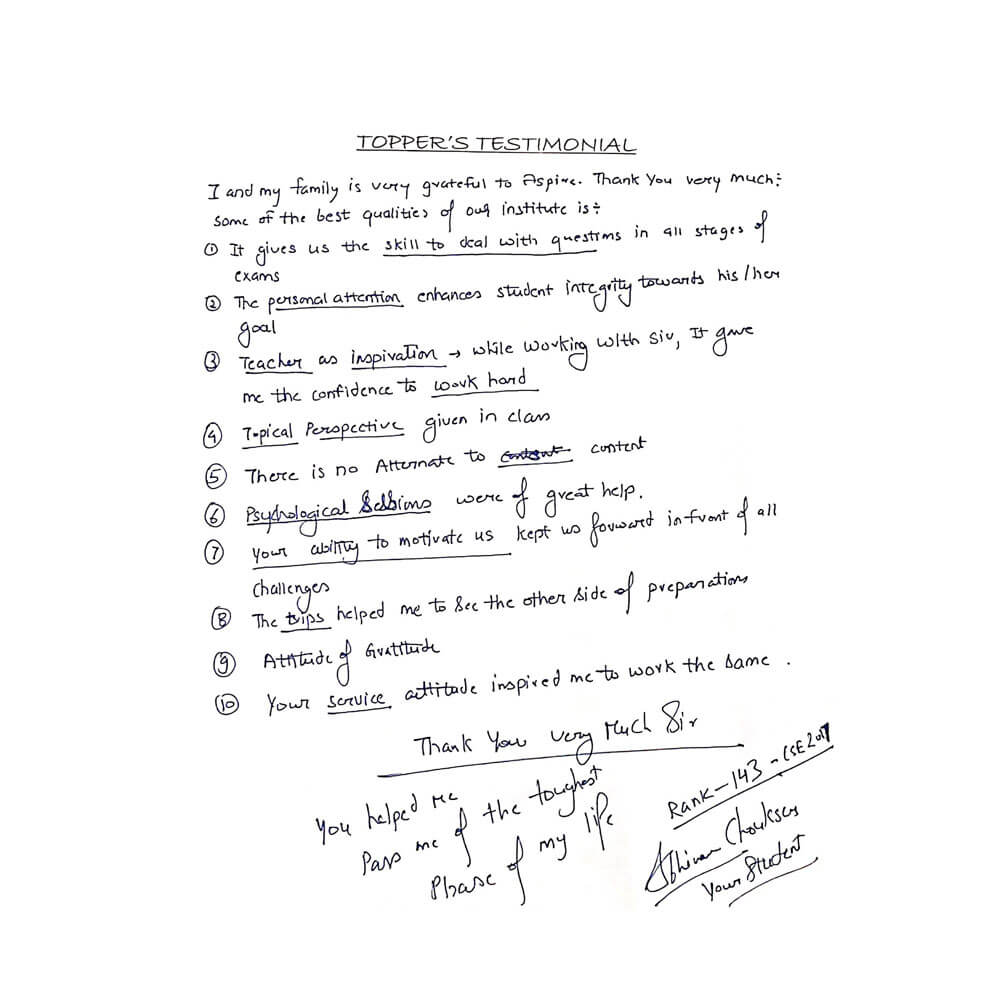 Saloni Rai
AIR – 22, CSE- 2015
Aspire IAS's classes are very much comprehensive in nature covering each and every topic from the upsc syllabus by emphasising more on the topics which are of current relevance. Apart from it personal feedback is given and individual attention regarding each and every problem in covering the syllabus from depth with proper understanding of each and every topic.
Saloni Rai